Cozy Up With Mulled Wine and Coppola This Winter Season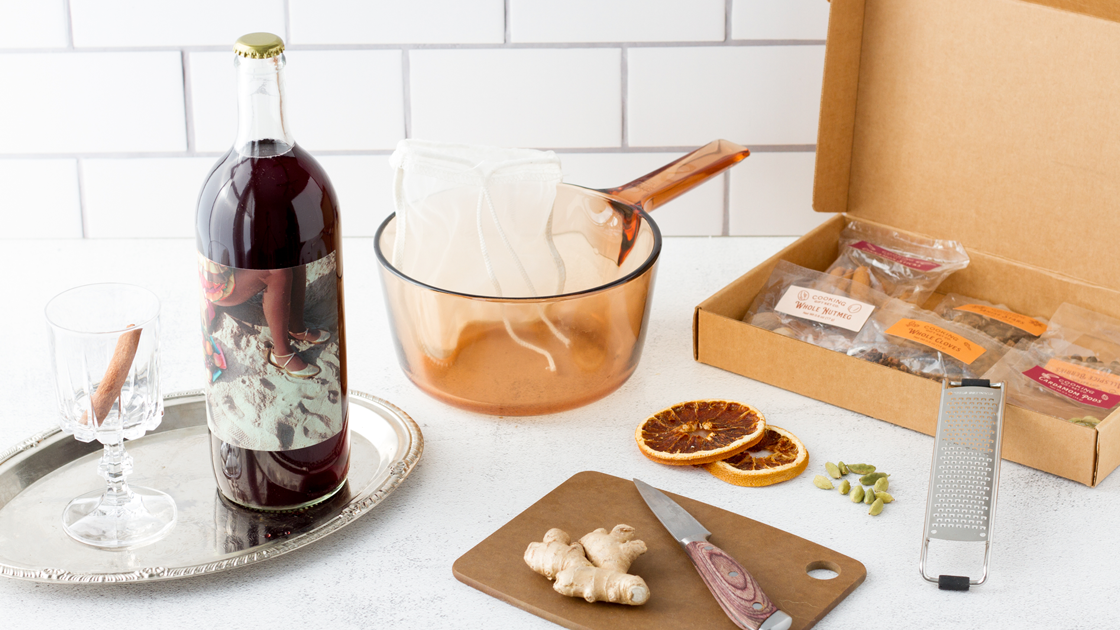 Mulled wine is like the holidays all wrapped up and poured into a single glass. It's festive and delicious, it's full of warmth, and it makes your heart sing with joy. This spiced hot beverage is the perfect holiday drink — not only because it features wine, but also because it's incredibly versatile. There are endless ways to make mulled wine, which means you can look forward to a drink that keeps you coming back for more.
Mulled wine goes by a lot of names, depending on where the recipe or specific style first began. Although the ancient Greeks and Romans started it all, they passed their love of spiced wine to regions all across Europe, and this is where the love became a beautiful obsession.
Today, you can find vin chaud in France, gluhwein in Germany, glogg in Sweden, vin brule in Italy, and grzaniec galicyjski in Poland. They're all traditional examples of mulled wine with a regional twist.
Holiday Cocktails Simplified
Think of mulled wine like a "set-and-forget" cocktail that can be made in large batches for family get-togethers. And should you ever have leftovers, you can pour them into a sealed glass jar and store in the fridge. Reheating makes for easy holiday cocktails in minutes.
The best wine for mulled wine is one that's perhaps a little fruitier. Younger, fruity reds make excellent mulled wines, as do bold, high-alcohol reds. Although you won't find 100 percent sulfite-free wine, wine without sulfites added can help you avoid any headaches or allergic reactions.
And as for oaked versus unoaked mulled wines, you can't go wrong with an unoaked wine or a neutral oak-aged wine like Coppola's SanGia. This light red with notes of cherry, orange peel, cloves, and cinnamon is the perfect pairing for spice-forward mulled wine.
Maybe you have a family recipe for German mulled wine tucked away in a cookbook. Maybe you want to start a new tradition in the kitchen but don't know where to begin. The Mulled Wine Kit with Gia "SanGia" Red Blend is ready to save the day. This mulled wine recipe kit features our favorite whole cooking spices, along with all the tools you need to create up to six batches of aromatic hot wine.
If you're a mulled wine aficionado, you may keep a steady supply of ingredients at hand for whenever inspiration strikes. Here's one of our favorite mulled wine recipes featuring ginger and cloves:
Ginger Clove Mulled Wine
1 dehydrated orange slice
20 cloves
9 cardamom pods
1/2-inch knob of fresh ginger, grated
How to Make Mulled Wine
To mull a batch of your new favorite wine cocktail, follow these easy steps using our kit:
Choose your bottle of wine. You can use a white, a red, a blend — whatever makes you say "yum."
Open the mulled wine kit and select your spices.
Add your mulled wine spices to the mesh infusion bag and tie it closed.
Pour the bottle of wine into a large stove-top pot and add the spice bag.
Simmer for about 20 to 25 minutes, but avoid letting the liquid come to a boil.
Remove from the heat and let the wine sit for about five
Pour into heat-proof mugs and garnish as desired.
Fall in love with this festive winter drink!
Recommended Content
Tags