What does Plant-Forward Really Mean?
By Chef Sandy Sauter
Ever since we first listed our "Plant-Powered Cooking Boot Camp" on the class calendar, I've been getting questions. People asked, "What does plant-powered or plant-forward cooking mean?" Really, it is a very simple concept that is deceptively hard to explain because people want to know the rules, boundaries, hard lines. Well, that is where it is not so simple. A plant-forward diet isn't a diet at all, it is just smart and balanced food choices.
The plant-forward concept doesn't have rules we are used to but is rather a philosophy based on medical and scientific research, and it is already happening all around us. Within the food system and food service industries, there has been a subtle cultural shift happening over the last couple of decades. We, in the industry, have been using the language of "plant-forward" for a while now. Actually, it was vocabulary we weren't intending to share with the consumers. Oops, I guess the cat is out of the bag on that one! Now we must explain.
Plant-forward is intended to change the habits that have led to problems with our health, environment, and food system sustainability. But, let's not focus on the negative because these problems have led to amazing creativity and ultimately, a more flavorful plate!
As a chef, I have always said that vegetables are much more interesting than meat to cook and eat. Beyond just produce, there is a vastly under-discovered world of grains, legumes, and more, that are just so much fun to cook and eat because of the variety of colors, flavors, and textures that we just can't get from that steak or chicken breast.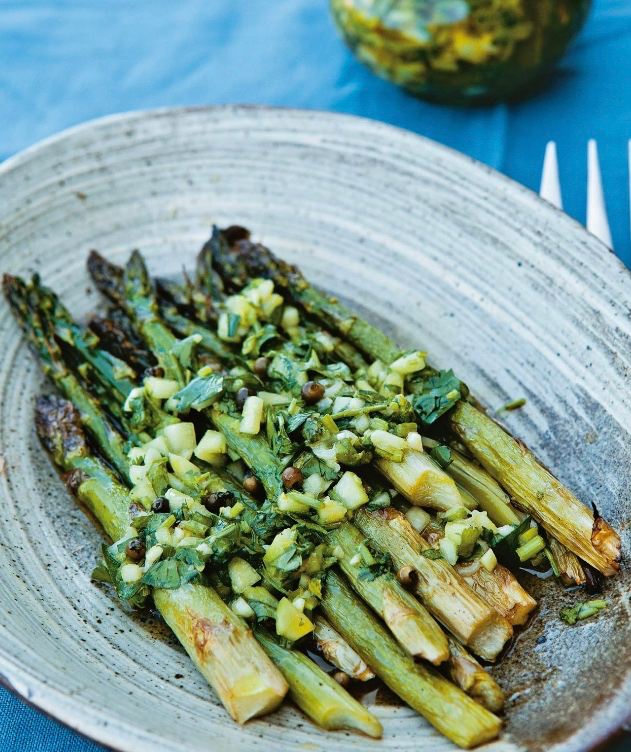 Plant-forward does not mean vegan or even vegetarian, though it can. What it is instead, is a "flip" of the typical plate that we have seen in our culture over the last hundred years. We had become accustomed to ordering steak, chicken, or fish, and getting whatever sides come with it on the plate. Now the "flip" is that the meat is less the focus and more the garnish, if it's there at all. It is all about filling the plate with other flavors, colors, and textures. It is about finding other sources of protein, which can naturally be a combination of things to create a complete protein (grains and legumes together, as an example), so we can add a small amount of animal-based protein where it can have the greatest impact without filling the plate. If you look closely, you will notice this popping up on menus all over the place. You will likely be ordering a comprised dish, instead of deciding between the steak or the chicken.
If you are looking for inspiration to cook more "plant powered" dishes at home, look to other cultures' cuisines. You will find a world of hugely flavorful food that has very little (if any) animal products, and you would hardly miss it! Think Asian, Mediterranean, and Central American cuisine. The world wide, you can find many examples of mastering flavor over the centuries, in a plant-based environment. Once you play around with some of the tried-and-true recipes, you will feel emboldened to break out of the mold to create some new plant-forward masterpieces of your own!
Recommended Content
Tags
About CIA at Copia
Located in downtown Napa, The CIA at Copia is an immersive food lover's destination, open to the public, as can only be imagined by The Culinary Institute of America, the world's premier culinary college. Offering a state-of-the-art facility, complete with a stadium-sized teaching kitchen, demo theaters, an exclusive food museum featuring culinary artifacts, a retail store selling gems you never knew you needed from one-of-a-kind kitchen antiques to hand-crafted culinary wares and wines by local artisans, and a selection of dining options, there is truly something for everyone.
For more information about The CIA at Copia, visit their website www.ciaatcopia.com and follow on Instagram (@CIAatCopia), Facebook (@CIAatCopia) and Twitter (@CIAatCopia).