Rosé Popsicles
Your favorite summer wine, in popsicle form! The vibrant notes of freshly picked fruit from the Diamond Collection Rosé are even more pronounced by the fresh strawberries in this recipe. Warning: The alcohol in these popsicles may cause them to melt quicker than normal popsicles. Enjoy these poolside with quick, cool licks!
Ingredients:
1 cup stemmed and chopped strawberries (You can also try these with peaches or pears!)
20 ounces Diamond Collection Rosé (almost the entire bottle, save a glass for yourself ;) )
2-4 ounces simple syrup, depending on how sweet you'd like the popsicles
1/2 cup sliced strawberries, set aside. (To add in after an hour of being in the freezer)
Directions:
Combine all of the ingredients in a blender and process until smooth. Pour into your popsicle molds, dividing evenly, and filling each to the top. Place in the freezer for one hour and pull back out. Put a couple of strawberry slices in each, and use a popsicle stick to move around so that they are dispersed throughout the popsicle. Add the popsicle sticks and freeze about 6 hours, or until frozen solid. Carefully unmold and enjoy!
Note: We made 10 popsicles with this recipe. Your yield will change if you use smaller or larger popsicle molds. The preparation and ingredients will remain the same. The alcohol in these popsicles will cause them to melt faster than some popsicles. Be sure to keep them frozen until you're ready to enjoy them.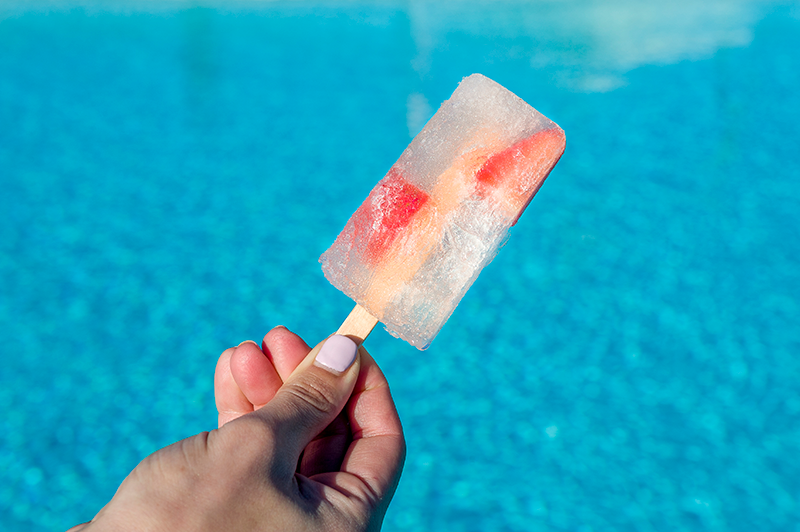 Recommended Content
Tags