Pear and Arugula Salad
At La Grotta di Zi' Concetta in Campobasso, Italy, the rustic dishes are simple and rarely exceed three ingredients. This one, which can be a main or a side dish, features grilled scamorza cheese with peppery wild arugula and sweet local pears. Scamorza is mozzarella's cousin; it's a salted cow's-milk cheese made from stretched curds that are shaped into a spherical form, then wrapped with twine and hung up to age, resulting in a pear-shaped cheese—it's only a coincidence that its flavor goes so well with pears!
INSALATA di PERA, RUGHETTA, e SCAMORZA
Serves 4 to 6 as a side dish or appetizer, or 3 or 4 as a main dish
Ingredients
3 tablespoons extra-virgin olive oil, plus more for greasing
1 pound scamorza cheese, cut into ½-inch-thick rounds
1 small, firm pear (I like Bartlett), cored and cut into ⅛-inch-thick slices
12 ounces arugula
1½ tablespoons fresh lemon juice
Sea salt and freshly ground black pepper
Instructions
Lightly grease a grill pan or skillet and heat the pan over high heat. Grill the scamorza until crisp on the outside and soft and slightly melted inside, about 2 to 3 minutes per side. Set aside while dressing the salad.
In a large bowl, combine the pear, arugula, olive oil, and lemon juice. Season with salt and pepper. Toss with your hands.
Serve the scamorza alongside the pear salad.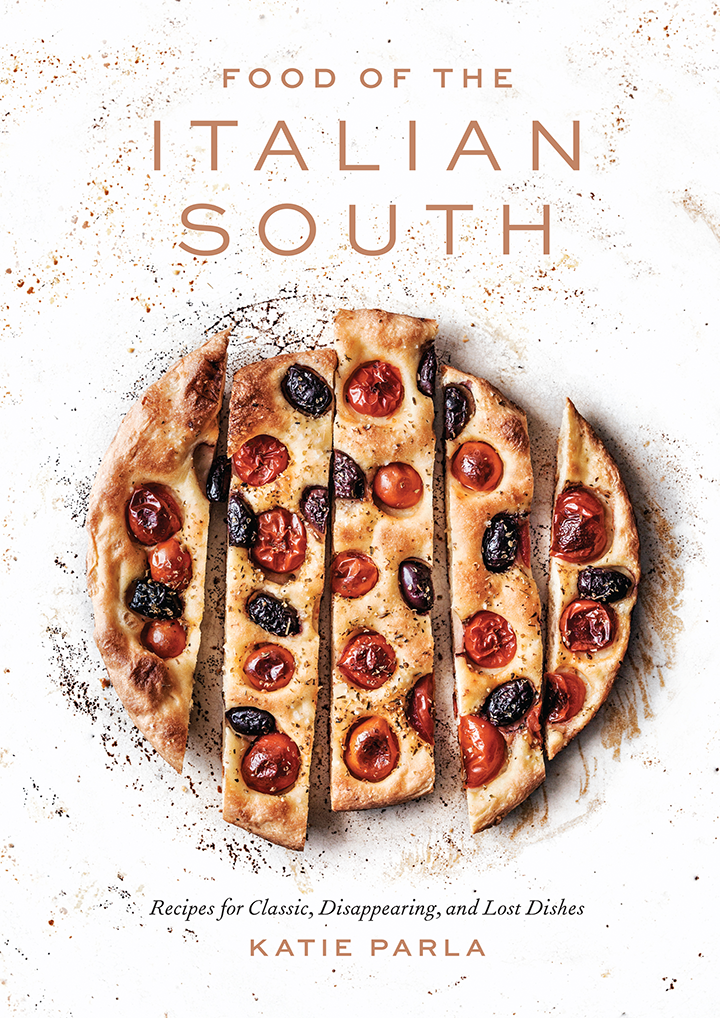 4-6
Recommended Content
Tags
Excerpt from Food of the Italian South, Katie Parla's newest book featuring 85 authentic recipes and 100 stunning photographs that capture the cultural and cooking traditions of the Italian South, from the mountains to the coast. Visit https://katieparla.com/food-italian-south/ to order today!
Recipes reprinted from Food of the Italian South © 2019 by Katie Parla. Published by Clarkson Potter, an imprint of the Crown Publishing/Random House, a division of Penguin Random House LLC. Photographs by Ed Anderson.